Thursday November 2, 2017 Newell will be hosting the Region 8B semi-finals starting at 6:00. The first game will be between Harding Co and Timber Lake. The next game will be between Lemmon and Faith.

Newell School District is looking for a HS assistant boys basketball coach. If interested please call the school at 456-2393 or email
Steven.Schoenfish@k12.sd.us

The Newell HSVB team will start region volleyball Monday October 30 in Tiospaye Topa at 6:00. Good luck girls!

MSGBB Parents There will be a Parent meeting Tuesday night in the MS Gym @ 6pm check your invite on what to bring


GBB Potato feed is tonight from 4-6 in the MPR

The 93.9 The Mix/Vanway Trophy & Award Athlete of the Week is Delaney Leber of Newell. The Irrigators won the State Class B State Girls Cross Country Championship. Delaney was the individual state champion. Delaney will receive a lovely plaque from Vanway Trophy & Award and 93.9 The Mix.

MSGBB practice starts Monday morning Oct 23rd at 6:15 am through the rest of the week

Congratulations!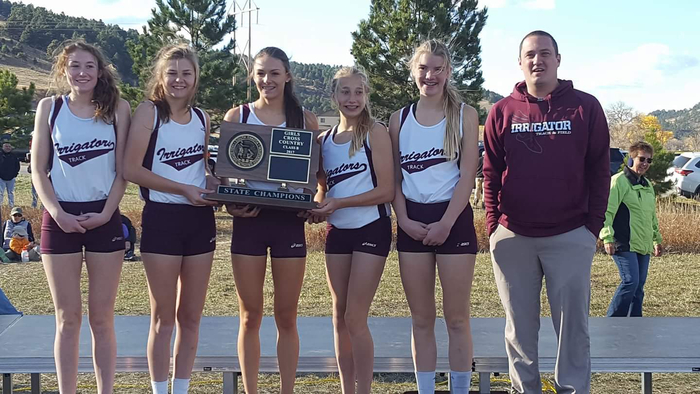 Congratulation Celebration for 1st place Girls Cross Country Team. Monday 10/23/17 8:15 a.m. Outside Austin Auditorium. Congratulations!!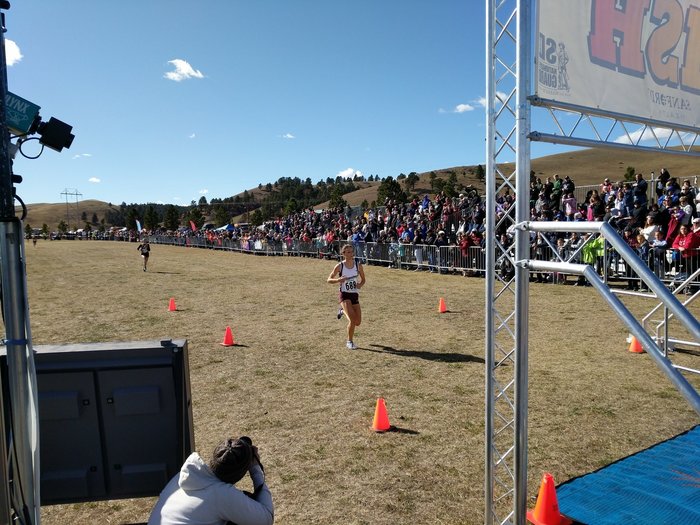 Girls Cross Country Team 1st in State Team, Delaney Leber 1st in State Individual. Lexa Burtzlaff 8th, Kayden Steele 14th.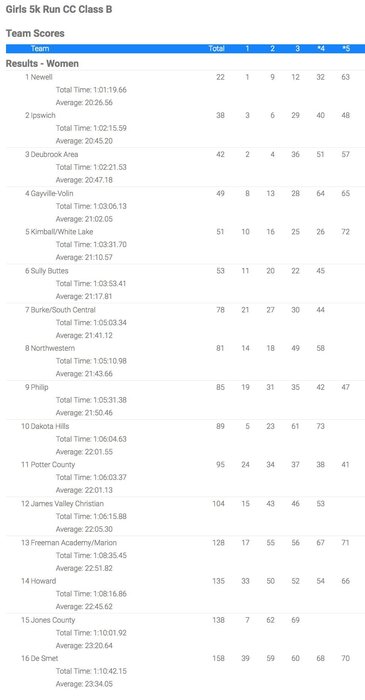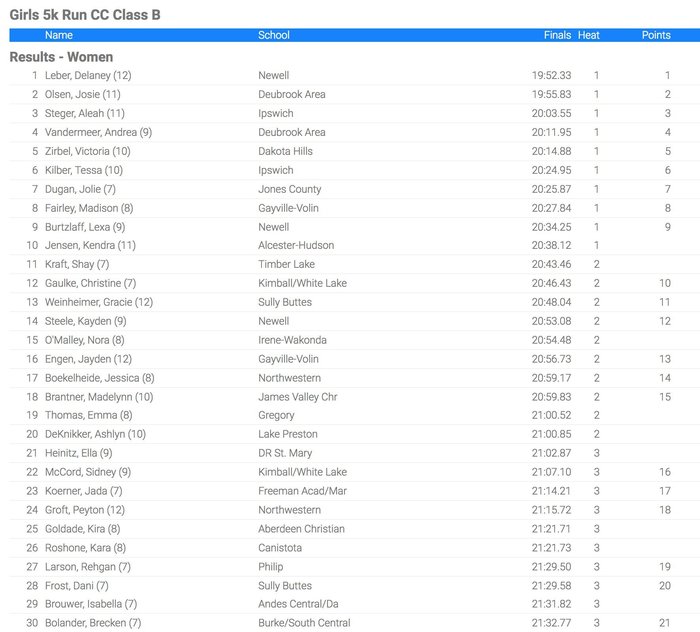 Special Olympics Area Bowling Results:Daniel Bonefield placed 6th in his division. Frannie Boesem placed 2nd in her division. Amanda Flowers placed 8th is her division. Xya Elmore placed 4th in her division. Jeremy Boesem placed 6th in his division. Dontae Boesem placed 5th in his division. AJ White Calf placed 2nd in his division.

The HSVB game vs. Faith on October 23rd will start at 5:30 and not 5:00, as posted on the school calendar. Thanks and please inform others of this change.

Newell 8th grade attending the Jr. SADD training in Rapid City. Changing the world one decision at a time.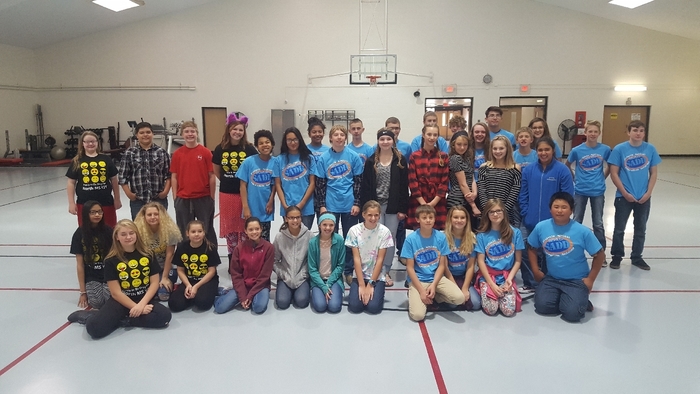 The Newell School District is accepting applications for MS/HS asst. wrestling coach, MS asst. girls basketball coach, HS asst boys basketball coach. Please call the school at 456-2393 or email
Steven.Schoenfish@k12.sd.us
if interested.

The Middle School Football and Volleyball games vs Harding Co in Newell will begin at 5:30 Monday, October 16th.

Varsity GBB team will be having a fundraising supper on oct 25th from 4-6 pm in the MPR 1st night of PTC The meal will be a loaded potato bar.

There will be a MS GBB meeting Thursday Oct 19th during drive time for girls interested in playing basketball. Practice starts Oct 23rd@ 6:15 am through the 26th

Today at the Spearfish MSVB tourney the 8th grade team earned 1st beating two Spearfish teams and Sturgis. 7th grade team earned second place finish beating Spearfish and Douglas and losing a close match to Belle Fourche. Both teams played awesome! Coach Muckridge and Coach Mahaffey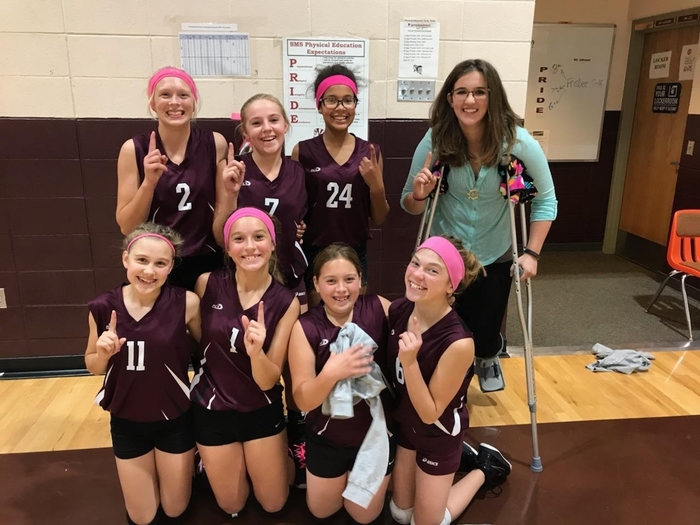 Thursday October 12th the volleyball game will not be a tri with Oelrichs and RC Christan. It will only be a match between RC Christan and Newell. The jv will start at 5 in the Austin Auditorium.