MSGBB game tonight is at the HS

The Newell High School Drama club is pleased to announce their fall comedy production, Tartuff. 7 PM on Thursday and Friday evening Nov. 16 and 17 and on Tuesday, Nov. 15th at 1:30 PM. All performances are free and will be held in Austin Auditorium.

The middle school wrestlers had another good day at our home meet. They went 18-4 overall. Thank you to all the workers and people that helped setup and teardown. Charlie Clements 2-0 William Julefs 3-0 Jaden Tennis 2-1 Chase VanDerBoom 2-1 JT Schoch 1-1 Garrett Winkler 3-0 Billy Reitz 2-1 Caleb McGregor 3-0

Fall picture retakes will be on November 9th starting at 10:00am. If for any reason you feel the original pictures were unsatisfactory please bring the original pictures with you and have the pictures retaken. If you have any question about retake day please call the school at 456-2393. Thanks

Good first tournament for the middle school wrestlers with 7 competing they went 17-3 overall. Charlie Clements 2-1 William Julefs 2-1 Chase VanDerBoom 2-0 JT Schoch 3-0 Garrett Winkler 2-1 Caleb McGregor 3-0 Billy Reitz 3-0

There is a change to the MS Girls Basketball Schedule. The Faith tourney will be held on November 11th not on November 18th as stated on the school calendar.

If you click on "WeatherBug" at the bottom of the school webpage, it may not always show Newell data. If it does not, click the refresh button at least once. WeatherBug is working on fixing this issue.

Thursday November 2, 2017 Newell will be hosting the Region 8B semi-finals starting at 6:00. The first game will be between Harding Co and Timber Lake. The next game will be between Lemmon and Faith.

Newell School District is looking for a HS assistant boys basketball coach. If interested please call the school at 456-2393 or email
Steven.Schoenfish@k12.sd.us

The Newell HSVB team will start region volleyball Monday October 30 in Tiospaye Topa at 6:00. Good luck girls!

MSGBB Parents There will be a Parent meeting Tuesday night in the MS Gym @ 6pm check your invite on what to bring


GBB Potato feed is tonight from 4-6 in the MPR

The 93.9 The Mix/Vanway Trophy & Award Athlete of the Week is Delaney Leber of Newell. The Irrigators won the State Class B State Girls Cross Country Championship. Delaney was the individual state champion. Delaney will receive a lovely plaque from Vanway Trophy & Award and 93.9 The Mix.

MSGBB practice starts Monday morning Oct 23rd at 6:15 am through the rest of the week

Congratulations!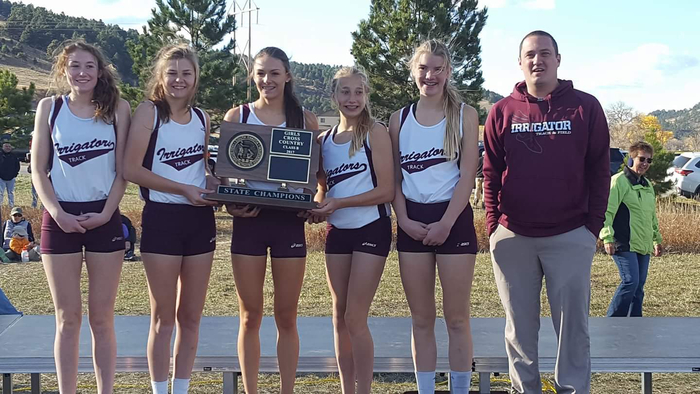 Congratulation Celebration for 1st place Girls Cross Country Team. Monday 10/23/17 8:15 a.m. Outside Austin Auditorium. Congratulations!!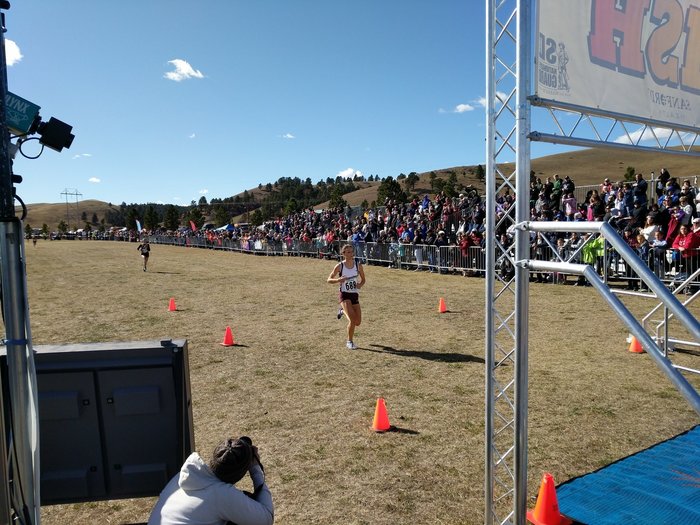 Girls Cross Country Team 1st in State Team, Delaney Leber 1st in State Individual. Lexa Burtzlaff 8th, Kayden Steele 14th.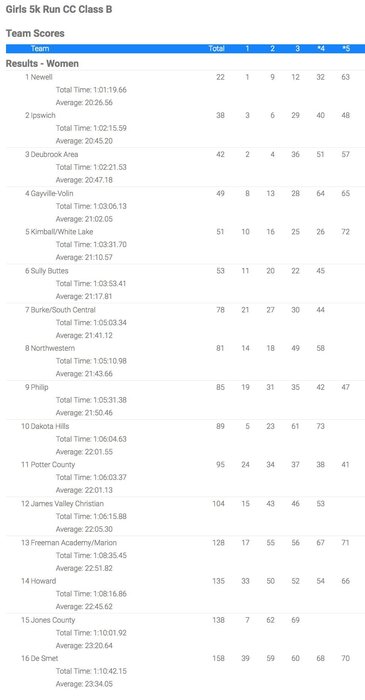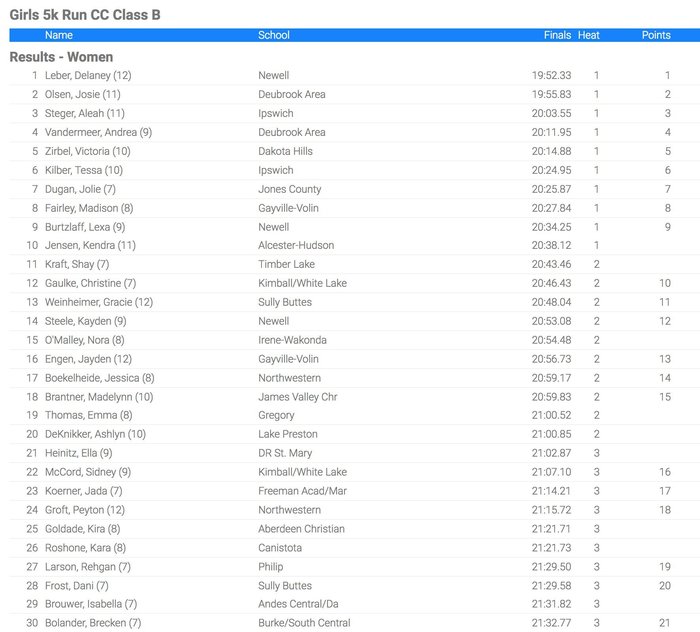 Special Olympics Area Bowling Results:Daniel Bonefield placed 6th in his division. Frannie Boesem placed 2nd in her division. Amanda Flowers placed 8th is her division. Xya Elmore placed 4th in her division. Jeremy Boesem placed 6th in his division. Dontae Boesem placed 5th in his division. AJ White Calf placed 2nd in his division.