6-12th grades girls basketball camp at Austin Auditorium dates are July 13, 18, 25, and 27 7 to 9 pm cost $100 For more info contact Scott wince at
Scott.wince@K12.sd.us



Coaching Positions needed for the 2017-18 school year: *Head HS volleyball Coach *Asst. HS volleyball Coach *Asst. HS football Coach *Head MS football Coach *Asst. MS Football Coach *Asst. HS Boys Basketball

One incumbent along with one new school board member have been elected to the Newell School Board during Tuesday's school board election. With all precincts reporting, unofficial results show that current board president Todd Youngberg was re-elected with 116 votes, newly elected was Darren Alexander with 97 votes. Also running for the board was Alan Gifford, who received 83 votes.

Results of the state golf meet. The girls team ended up 16th. Adrianna shot an 89 on day 2 and ended up 9th, Abbie shot a 113 placed 68th, Kassidy shot a 139 placed 96, and Emma 147 placed 97. Boys team was 17th Dylan shot a 83 placed 45th, John 97 placed 77th, Huttson 100 placed 95th. We fell a little short of our goals but this is a great group of kids very proud of all of them. The 2 seniors will be missed and looking forward to seeing how the under classmen progress. Great season and good job to all the golfers.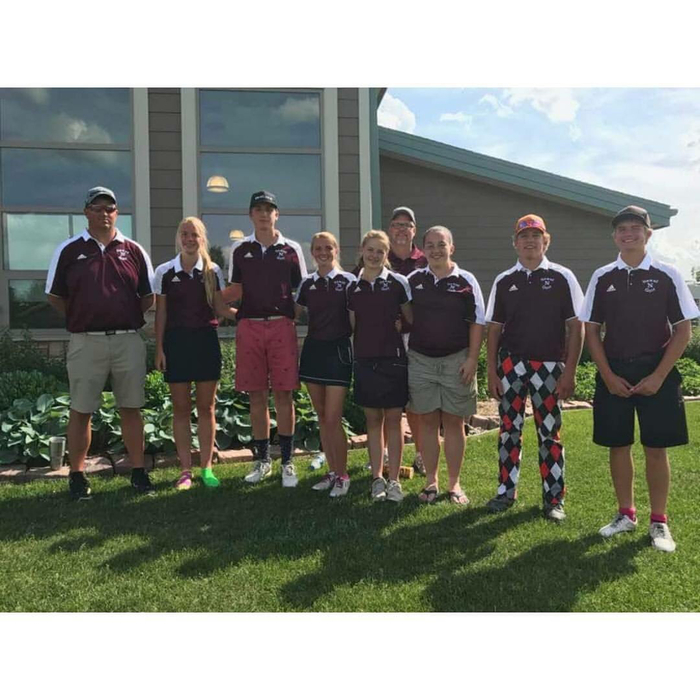 Newell School Board election is today. Please vote!!

Results of the first day of the state golf tournament. Girls team is in 13th. Adrianna is in 4th shooting an 84, Abbie 56th with a 105, Kassidy 96th with a 125, and Emma 98th eith a 139. The boys are in 17th. Dylan is in 62nd with a 92, John 69th with a 94, and Huttson is in 93rd with a 102. Good luck tomorrow.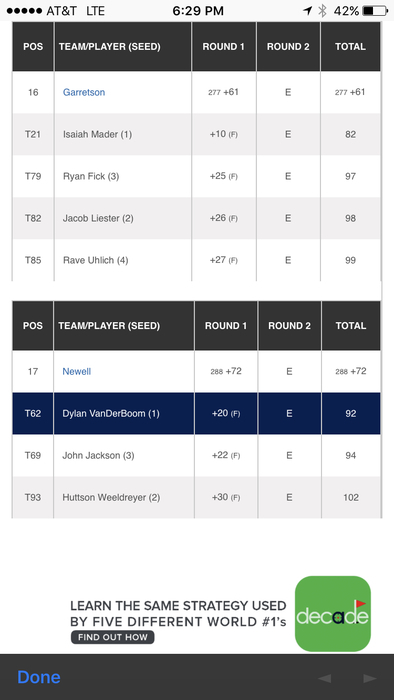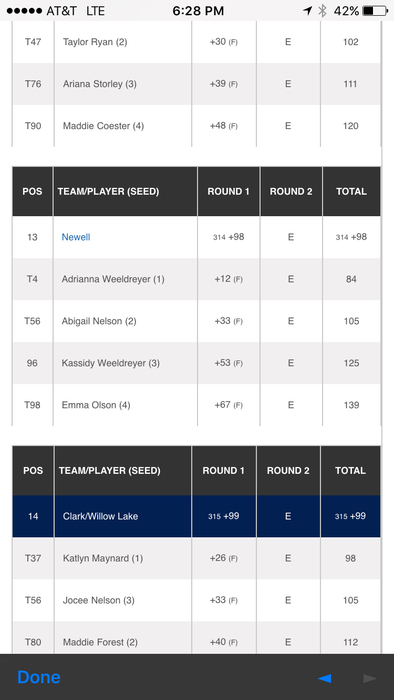 A little team building and then a practice round before the state golf tournament. If you would like to follow along with live updates you can go to birdiefire.com or download their app. Click on live scoring for high school and the tournaments should come up. Good luck to the golfers.

Good job to the Newell Irrigator girls track team. On day 2 of the State meet, Delaney Leber got first in the mile and 2nd in the 800. Overall the girls track team place 5th in the State. CONGRATULATIONS

Great day 1 at the State Track meet. Dana Youngberg finished 8th in shot put, Austin Alexander got 7th in triple jump, Delaney Leber won the 800. The 4 x 800 relay (Delaney Leber, Austin Alexander, Lexa Burtzlaff, Kayden Steele) finished 2nd.

Good job Newell golfers today at regions in tough conditions. The girls team qualified for state placing 2nd as a team. Adrianna was 3rd, Abbie 5th, Kassidy 16th, and Emma rounded out the team. 3 of the 4 boys qualified individually and will also play as a team at state. Dylan was 8th, Huttson 13th, John 15th, and Chase just missed qualifying Good luck to all the qualifiers at state in Sioux Falls June 5th and 6th.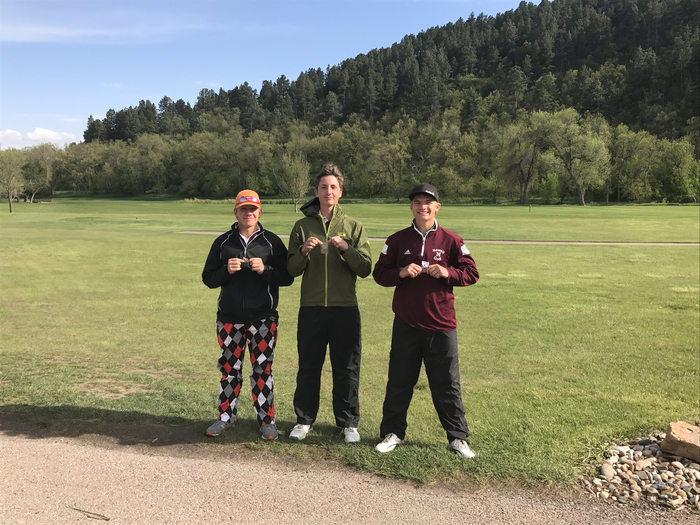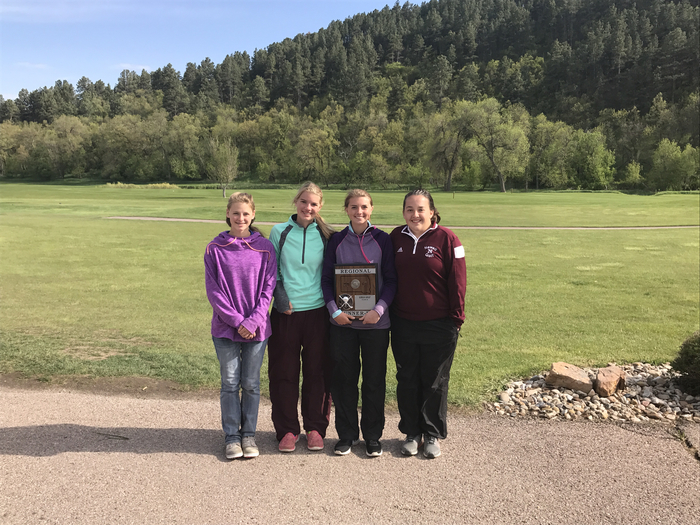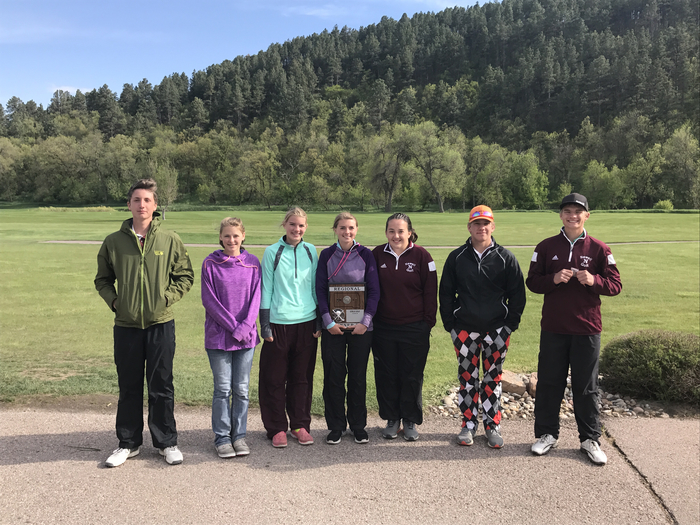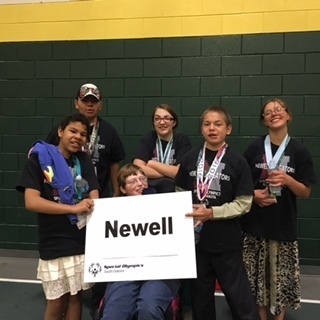 Congratulations Newell High School class of 2017.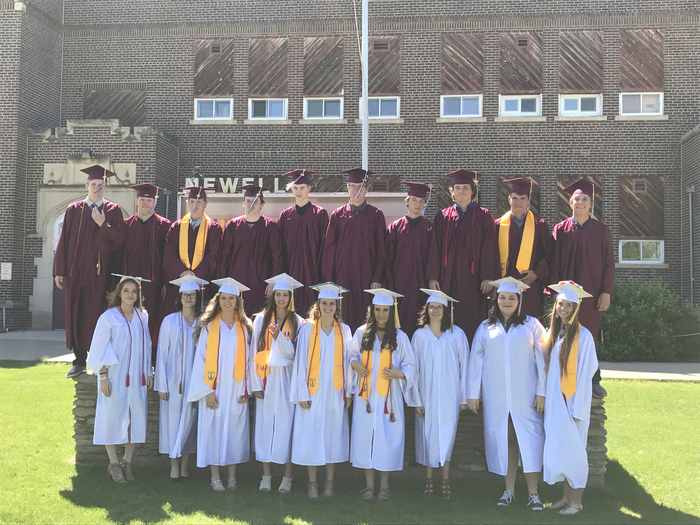 Good job today to the Newell golfers at the pre region at Hart Ranch. Both the boys and girls teams took 2nd. Individually Dylan and John tied for 5th. Adrianna took 2nd. Good luck next Monday at Regions.

Congratulation to the Newell HS/MS track teams as they traveled to Lemmon today to participate in the LMC track meet. All the Newell athletes did outstanding. The Newell High School Girls team won the LMC with a score of 189 followed by Lemmon's 148.

Good job golfers today in Belle both the boys and girls teams finished 2nd as a team. Individual placers for the girls Adrianna got 2nd and Abbie got 5th. Chase was 5th individually for the boys. Good luck Monday at pre-regions at Hart Ranch.

The 2016-17 Yearbooks are in. Stop in the office to buy/pick up.

The Newell golf team had a great day up in Lemmon in the LMC/Lemmon Invite. Both the boys and girls teams came home with LMC titles and the boys also won the Lemmon invite and the girls came in a close second both teams shot season bests with a 250 and a 328. Individual results for the girls: Adrianna 82 1st in both, Abbie 111 4th in LMC, Kassidy 135, and Emma 154. Boys individual: Dylan 79 2nd in both, John 85 5th Lemmon invite 4th LMC, Chase 86 5th in LMC, Huttson 88, Caleb Mutchler 116, and Caleb McGregor 139.