The school's phone system was not working this morning. We are sorry for any inconvenience to people trying to contact us. Thanks to WRCTC it is working now.

Congratulations to the Newell High School graduating class of 2018.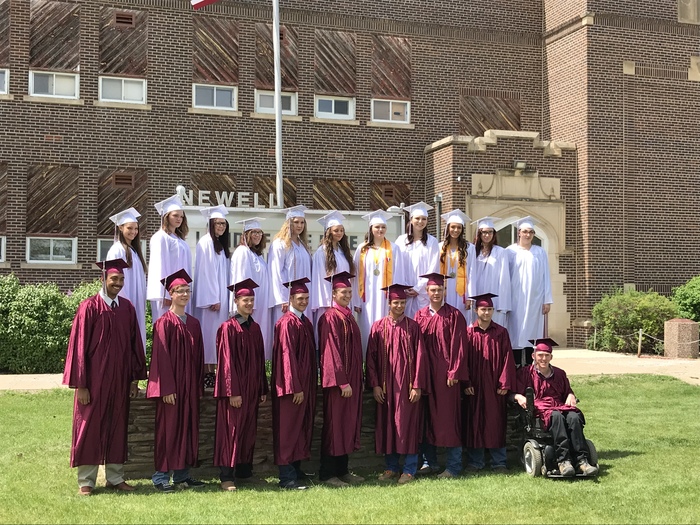 Newell team at Opening Ceremony of State Special Olympics. Good Luck!!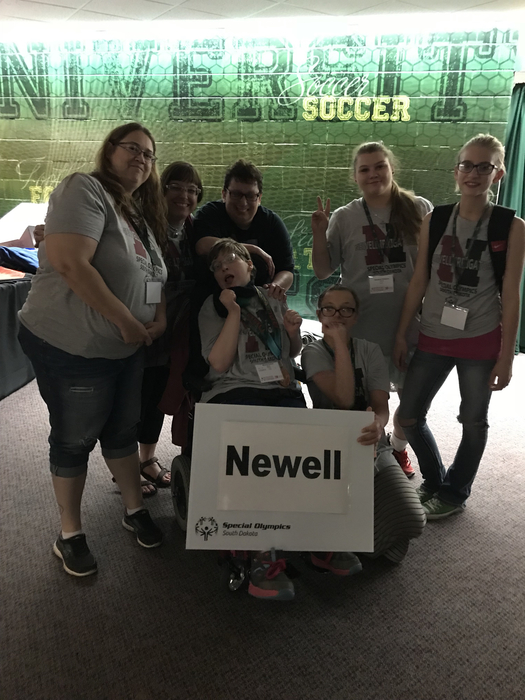 Don't forget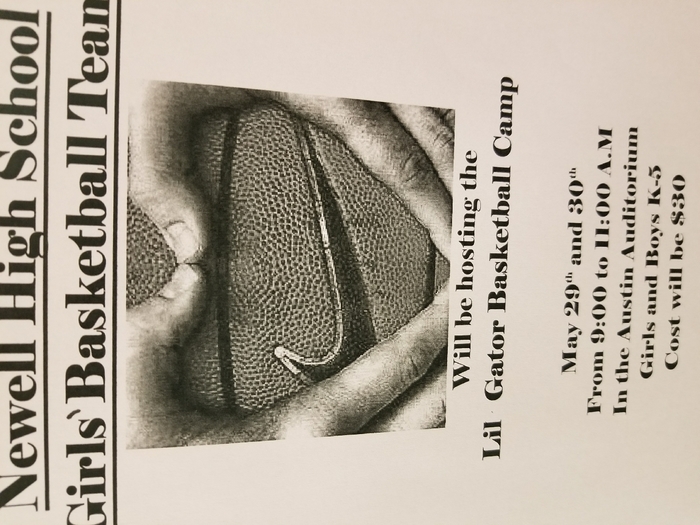 Results from todays Black Hills Classic golf tournament. Girls Abbie 99 2nd place Kassidy 108 3rd place Katie 115 4th place Kelsi 130 Team 322 1st place Boys John 91 1st place Huttson 100 Hunter 108 Chase 115 Team 299 4th place Good job

Results from todays rain shortened Bison Golf Invite. They only played 9 due to the weather. Girls Abbie 50 2nd place Kassidy 56 3rd place Katie 58 4th place Kelsie 76 Team 164 1st place Boys Huttson 51 John 53 Chase 47 4th place Hunter 61 Team 151 3rd place Good job today.


Congratulations Mrs. Brunner - Happy Retirement!!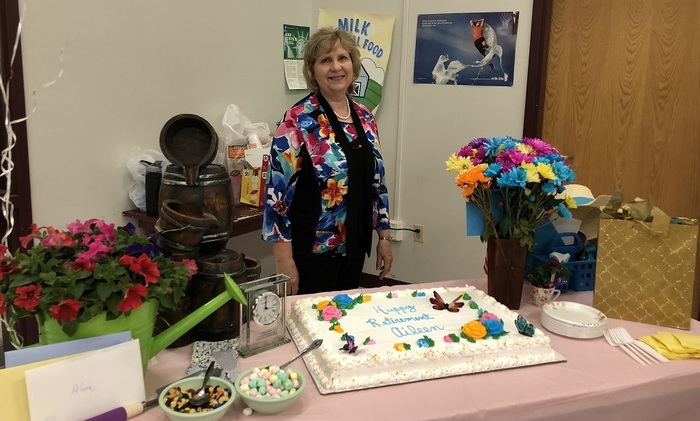 Thanks to all that helped today with the Newell Play day

Play day volunteer meeting tomorrow May10th at 8am on the football field

Remember the Newell High School Athletic Banquet is Thursday May 10th at 6:30 in the Middle School Gym. Hope to see you all there to help celebrate all the hard work the student/athletes have put in over the year.

At FFA banquet. Great future leaders!!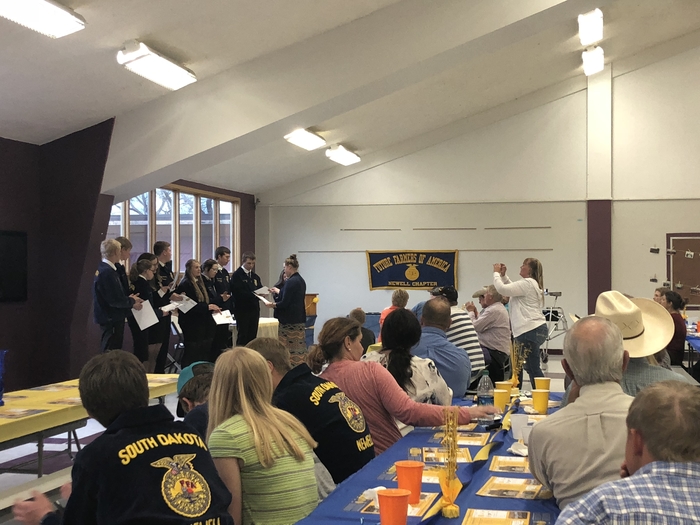 PLAYDAY volunteers will be meeting at 8am Thursday morning May 10th on the football field for a short meeting. PLAYDAY starts at 8:15. Thanks for your help

Results from todays golf tournament in Lemmon. Girls team took second with 307 Abbie Nelson 102 3rd place Kassidy Weeldreyer 102 4th place Katie McTaggart 103 5th place Kelsie Clements 118 Brynn Grubl 104 Boys team 2nd place with a 271 Huttson Weeldreyer 85 5th place Chase VanDerBoom 92 John Jackson 94 Hunter Wetz 112 Braydon Cox 122 Good Job today.

Senior Project fair took place today. 10 seniors showcased the projects they have been working on throughout the year. Projects range from mechanic, genealogy, medical fields, ag fields, ect. They have put a lot of work into it and have also learned a few things about their futures. Good job seniors and thank you to those that came and saw what they accomplished.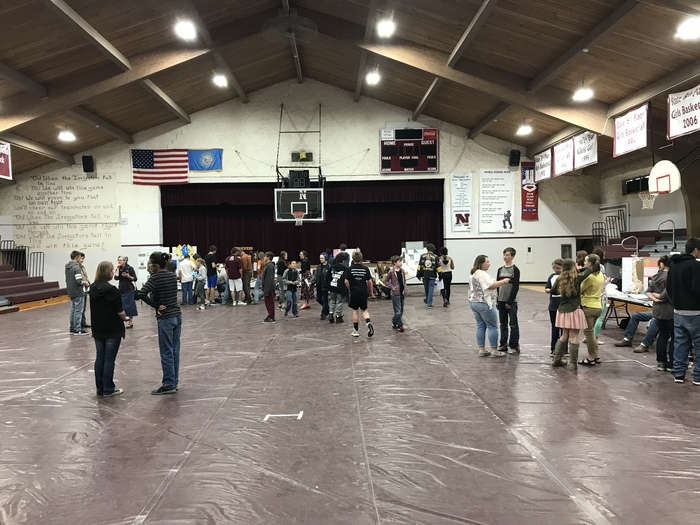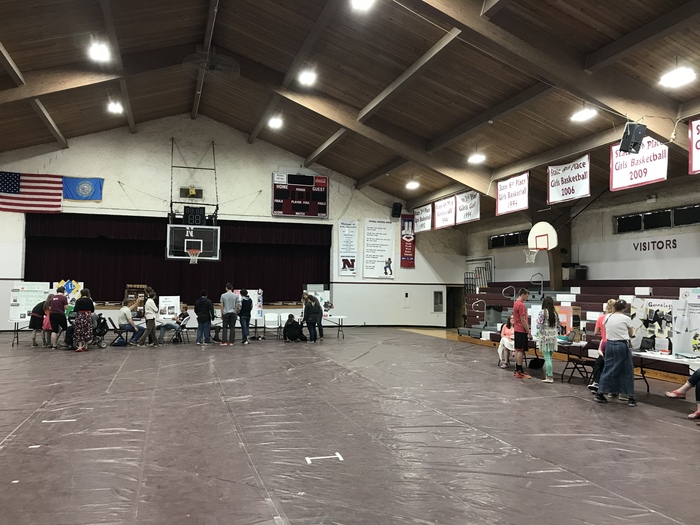 The message sign in the front of the school is not in service. It was replaced today with a newer version and the software and internal components have not been installed.


Thank you to The Friends of the Fine Arts for putting on the meal at the ADYM banquet. Thank you to the Drama Club for serving and providing desserts and a very special you to Noreen and Maynard Yule for being our chefs for the fine food served.

Results from todays Newell and LMC golf tournament. Kassidy Weeldreyer 93 1st in both Abbie Nelson 2nd in both Katie McTaggart 117 5th LMC Kelsie Clements 125 Team 307 1st in both Chase VanDerBoom 87 4th LMC Huttson Weedreyer 92 5th LMC John Jackson 93 Hunter Wetz 114 Braydon Cox 130 Team 272 2nd in both Great Job today.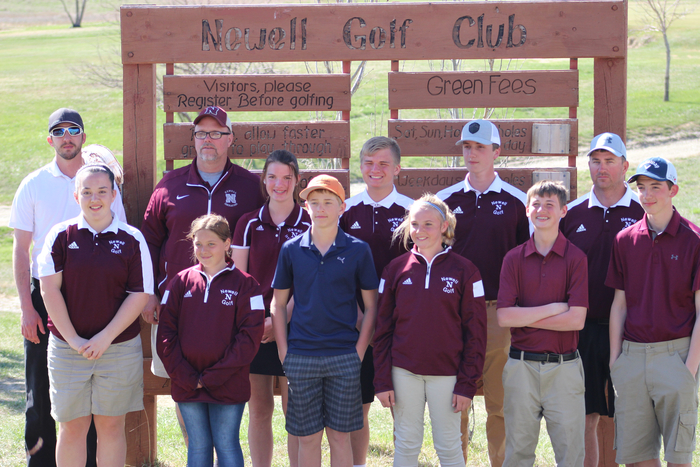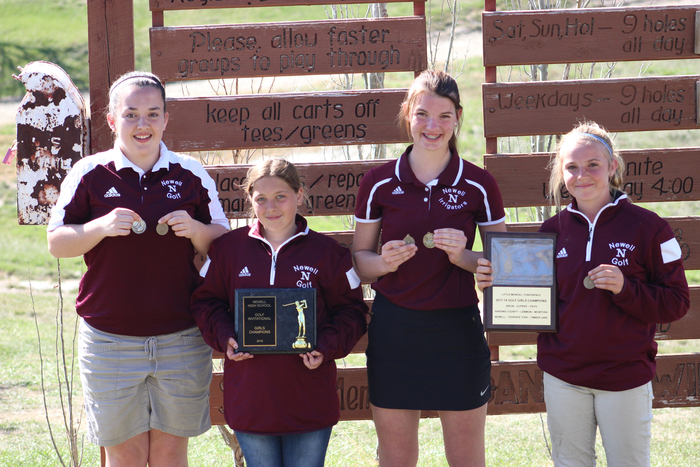 May 10th will be Elementary Play day starting at 8:15am on the football field. May 29-30 lil Gator Basketball Camp in Austin Auditorium for grades k-5 both boys and girls. The Varsity Girls basketball team will be running the camp. Cost $30 June 12th and 14th GBB camp in Austin Auditorium from 6 to 9pm for grades 6-11. Cost will be $25