Congratulations!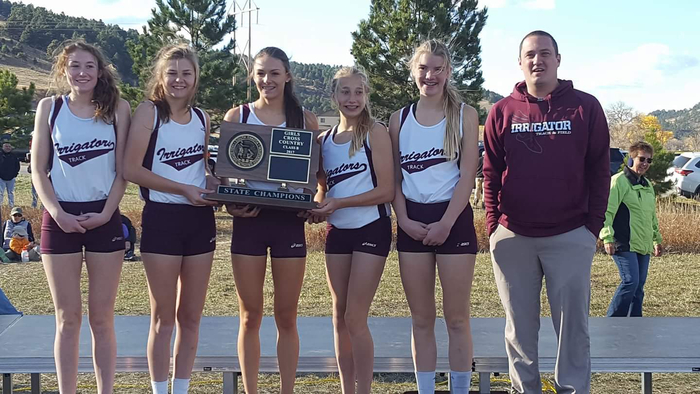 Congratulation Celebration for 1st place Girls Cross Country Team. Monday 10/23/17 8:15 a.m. Outside Austin Auditorium. Congratulations!!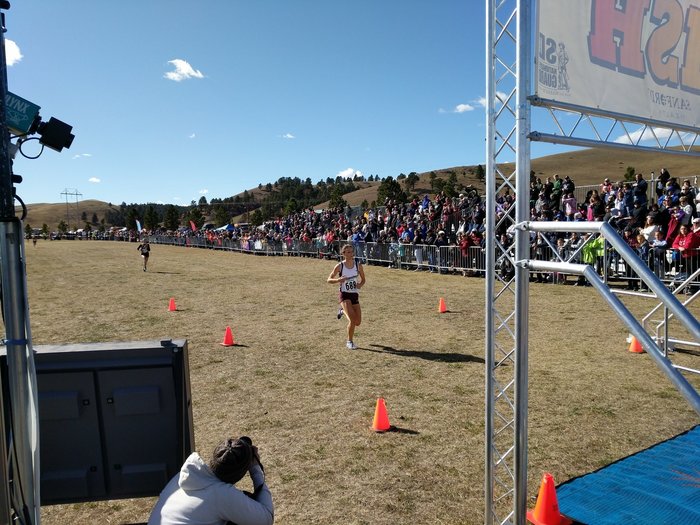 Girls Cross Country Team 1st in State Team, Delaney Leber 1st in State Individual. Lexa Burtzlaff 8th, Kayden Steele 14th.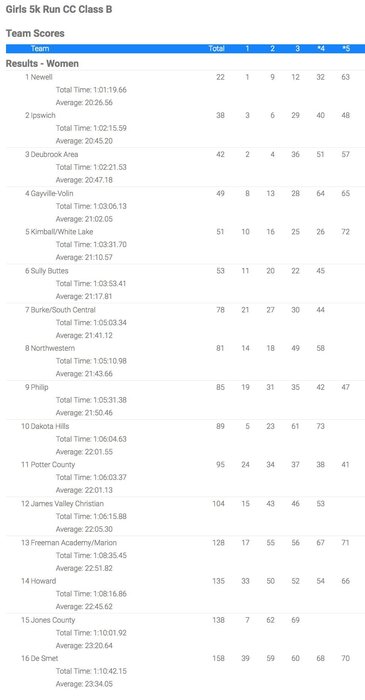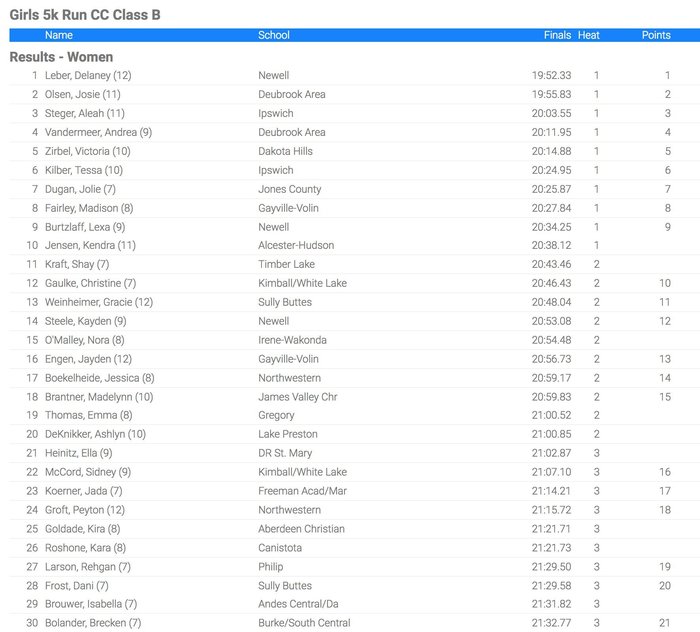 Special Olympics Area Bowling Results:Daniel Bonefield placed 6th in his division. Frannie Boesem placed 2nd in her division. Amanda Flowers placed 8th is her division. Xya Elmore placed 4th in her division. Jeremy Boesem placed 6th in his division. Dontae Boesem placed 5th in his division. AJ White Calf placed 2nd in his division.

The HSVB game vs. Faith on October 23rd will start at 5:30 and not 5:00, as posted on the school calendar. Thanks and please inform others of this change.

Newell 8th grade attending the Jr. SADD training in Rapid City. Changing the world one decision at a time.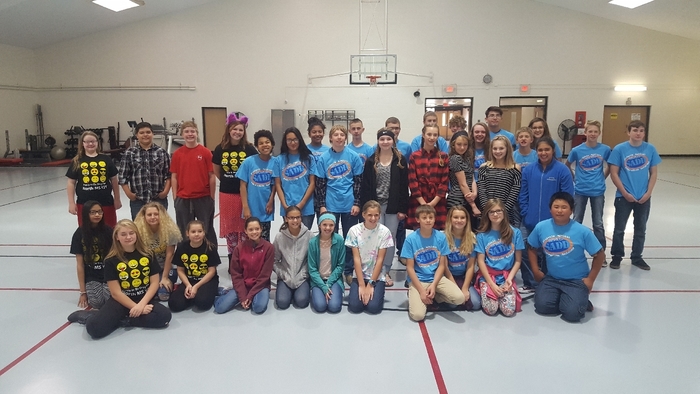 The Newell School District is accepting applications for MS/HS asst. wrestling coach, MS asst. girls basketball coach, HS asst boys basketball coach. Please call the school at 456-2393 or email
Steven.Schoenfish@k12.sd.us
if interested.

The Middle School Football and Volleyball games vs Harding Co in Newell will begin at 5:30 Monday, October 16th.

Varsity GBB team will be having a fundraising supper on oct 25th from 4-6 pm in the MPR 1st night of PTC The meal will be a loaded potato bar.

There will be a MS GBB meeting Thursday Oct 19th during drive time for girls interested in playing basketball. Practice starts Oct 23rd@ 6:15 am through the 26th

Today at the Spearfish MSVB tourney the 8th grade team earned 1st beating two Spearfish teams and Sturgis. 7th grade team earned second place finish beating Spearfish and Douglas and losing a close match to Belle Fourche. Both teams played awesome! Coach Muckridge and Coach Mahaffey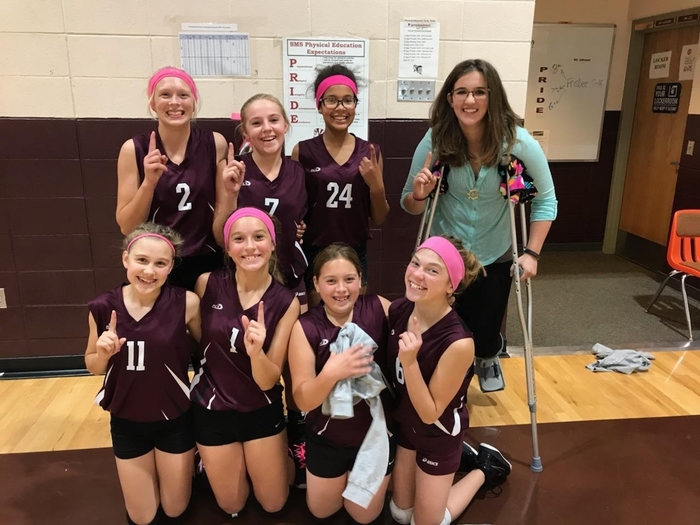 Thursday October 12th the volleyball game will not be a tri with Oelrichs and RC Christan. It will only be a match between RC Christan and Newell. The jv will start at 5 in the Austin Auditorium.

Congratulations to the girls varsity cross country team as they earned 1st place as a team. Individually Delaney Leber 1st, Kayden Steele 5th, Lexa Burtzlaff 6th, Austin Alexander 9th, Kassidy Weeldryer 22nd. Boys team finished 4th as a team Ben Parrow 7th, Nathaniel Kirby 15th, Ryan Hohenberger 18th, Garrett Winkler 26th and Payton Burtzlaff 30th. The girls team along with Ben, Nathaniel and Ryan will run in the state cross country meet on October 21st.

New Weatherbug equipment has arrived! This replaces the weather station damaged by hail this summer. Installation is scheduled for October 10

Photos of America Day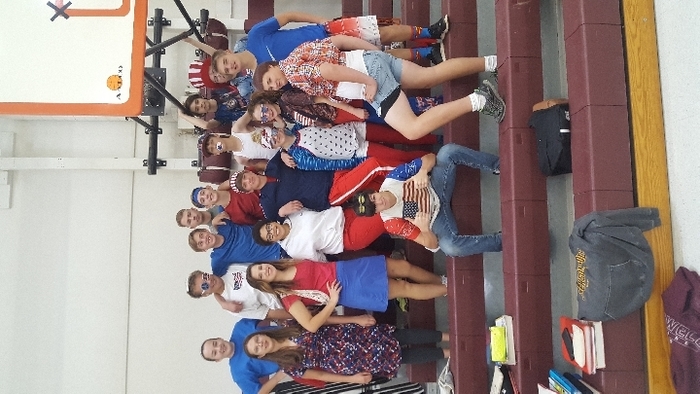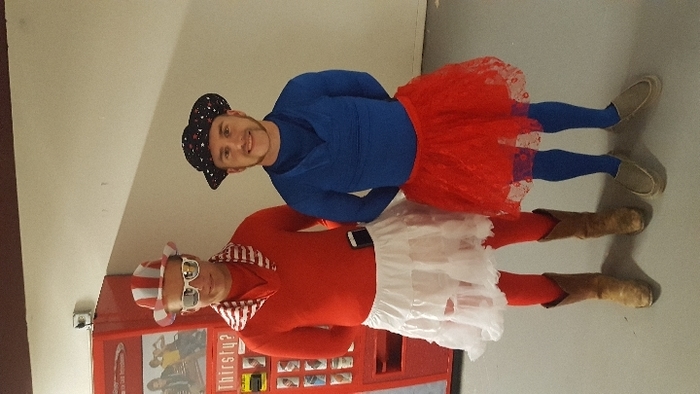 Crown and sceptor bearer Jaedyn Adams and Brendt Tifft

Congratulations King Trae Jones and Queen Cassie Johnston.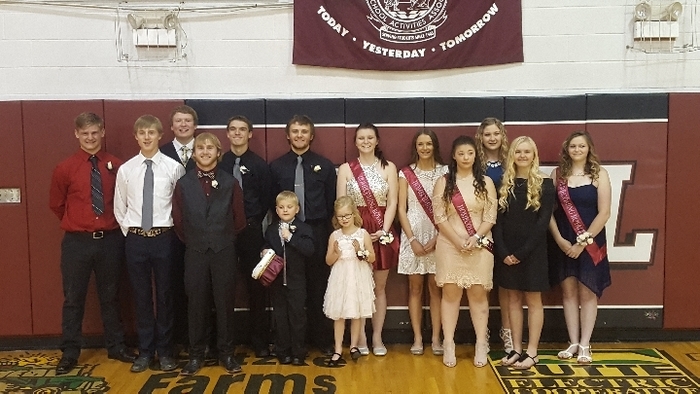 During halftime of the home football game tomorrow September 29th against Lemmon/McIntosh, Newell School will be presenting the 2017 5th place Girls Track banner to the members/coaches of the team. Please come out and show you support to the Football team as well as last years girls track team.

Mrs. Peterson's Geology Class at Jewell Cave.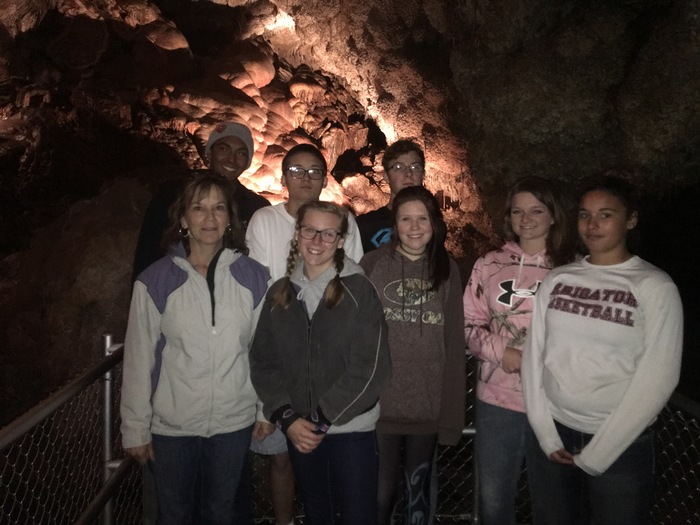 Wed Oct 25th the Varsity GBB team will be serving a potato bar during PTC for a fundraiser