Welcome the Newell FFA Page!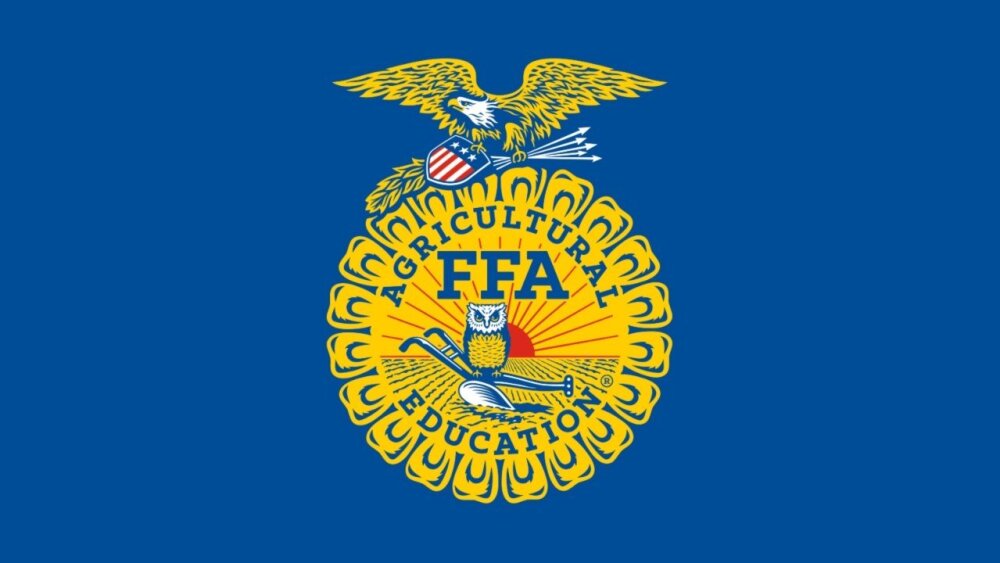 District 5 Rush/Fun Day
On February 18th, to kick off the start of National FFA week, Newell FFA members took part in an FFA Fun Day hosted by the District 5 Officers. The event took place in Rapid City at the Central States Fair Grounds. FFA members participated in multiple activities including; cornhole, Dodgeball, jenga, and dancing. The activities were followed by a chili cookoff between FFA Chapters in District 5. The Newell FFA Chapter's chili placed 2nd overall in the contest. After the afternoon events, all members in attendance attended a Rush Hockey game to finish off the night.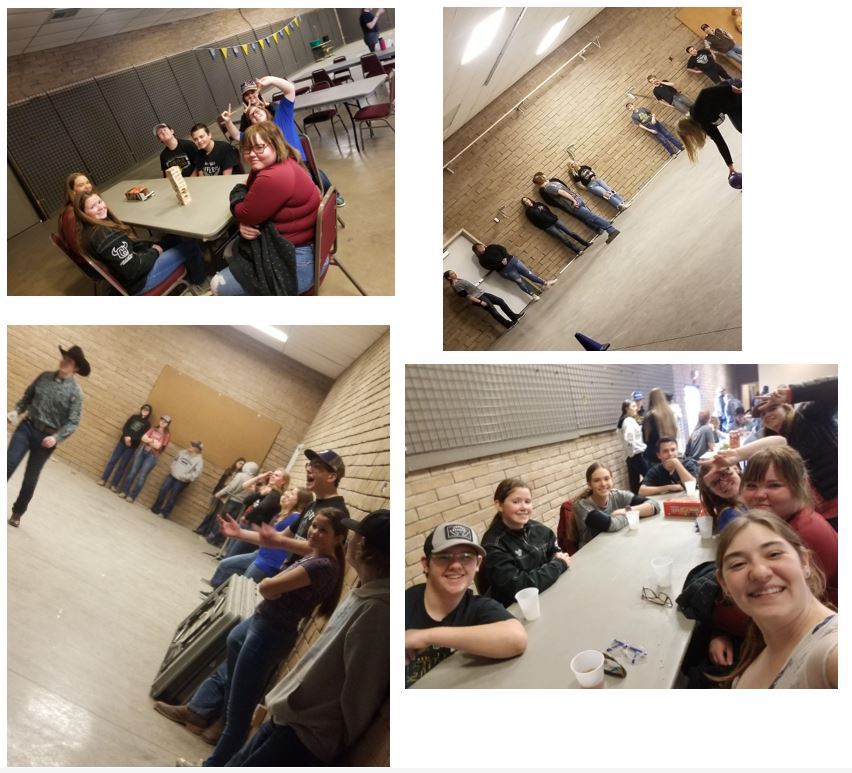 As FFA CDE season started, Newell FFA members engaged in a chapter lunch, on March 14th, for all members to get to know each other before CDE contests began.
Newell FFA Chapter members traveled to Lemmon SD, on March 15th for the CDE contest. Newell teams that attended were Horse Eval, Livestock judging, Ag Mechanics, and Floriculture. Horse eval placed first as a team with Rachel Erk placing 4th, Kimberly Johnson placing 6th, Kianna Miller placed 8th, and Kate High placed 28th. The Ag Mechanics team placed 7th; Gavin Tesch placed 7th, Colton Burtzlaff placed 22nd, and Orin Youngberg placed 25th. The Livestock Judging team placed 6th with Aliceson Stranberg placing 6th, Natalie Yates placed 27th, Rowdy Franklin placed 30th, and Shannon Yates placed 39th. Finally, floriculture placed 8th as a team; Megan Jackson placed 22nd, Reata Hays placed 26th, and Kiley Link judged in their first contest. Overall a good start to the CDE season.
Pictured are the horse eval team members with their first place plaque. Along with the FFA members that attended the contest missing Kiley Link, and a picture from the FFA Member lunch.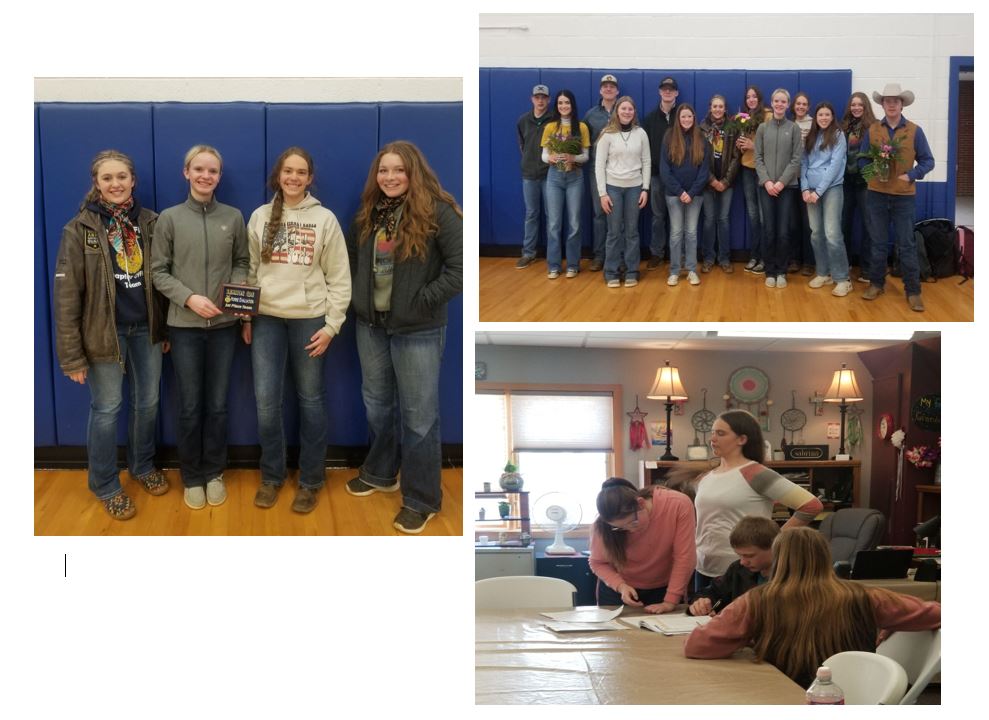 The Newell FFA Chapter celebrated National FFA Week with multiple activities. Due to weather, there were some scheduling changes but still a good turnout. The FFA Chapter hosted a petting Zoo, that was well-received by students and community members. Animals present during the petting zoo were a pony (supplied by Jaelyn Wendt), sheep/lambs(supplied by Rowdy Franklin), goats(supplied by Shannon Yates), chickens (supplied by Josie Raisanen), Potbelly pigs (supplied by Amanda Cordell), and mini donkeys (supplied by John Hiesler). A big thank you to the FFA members that provided animals along with John Hiesler and Amanda Cordell.
Newell students also participated in a drive-your-tractor or pickup to the school day.
Also during FFA Elementary students pre-k through 5th grade participated in a coloring contest. Here are the contest winners.
On Thursday FFA members hosted a teacher's breakfast. The event experienced a good turnout from teachers and wonderful reviews of the food. FFA Members served a breakfast of biscuits and gravy with fruit salad.