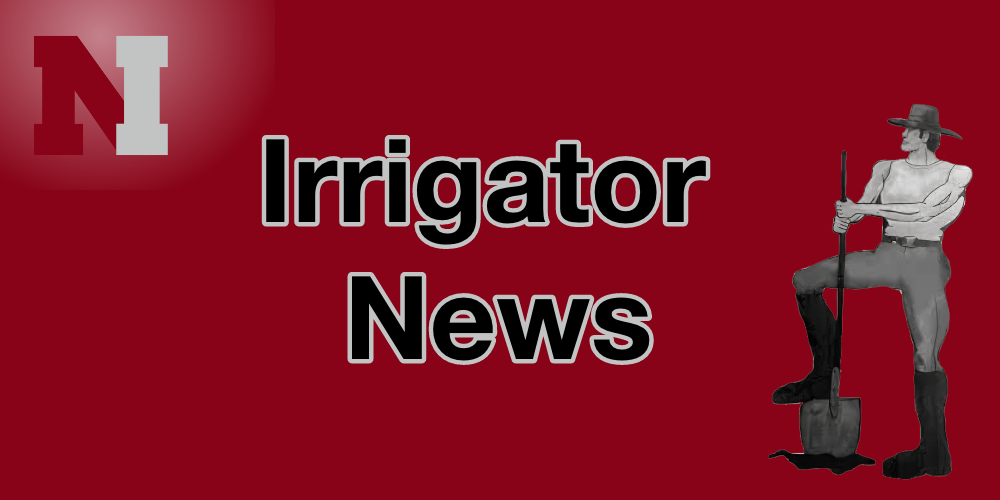 The home of the Irrigators monthly newspaper. Brought to you by the high school yearbook class.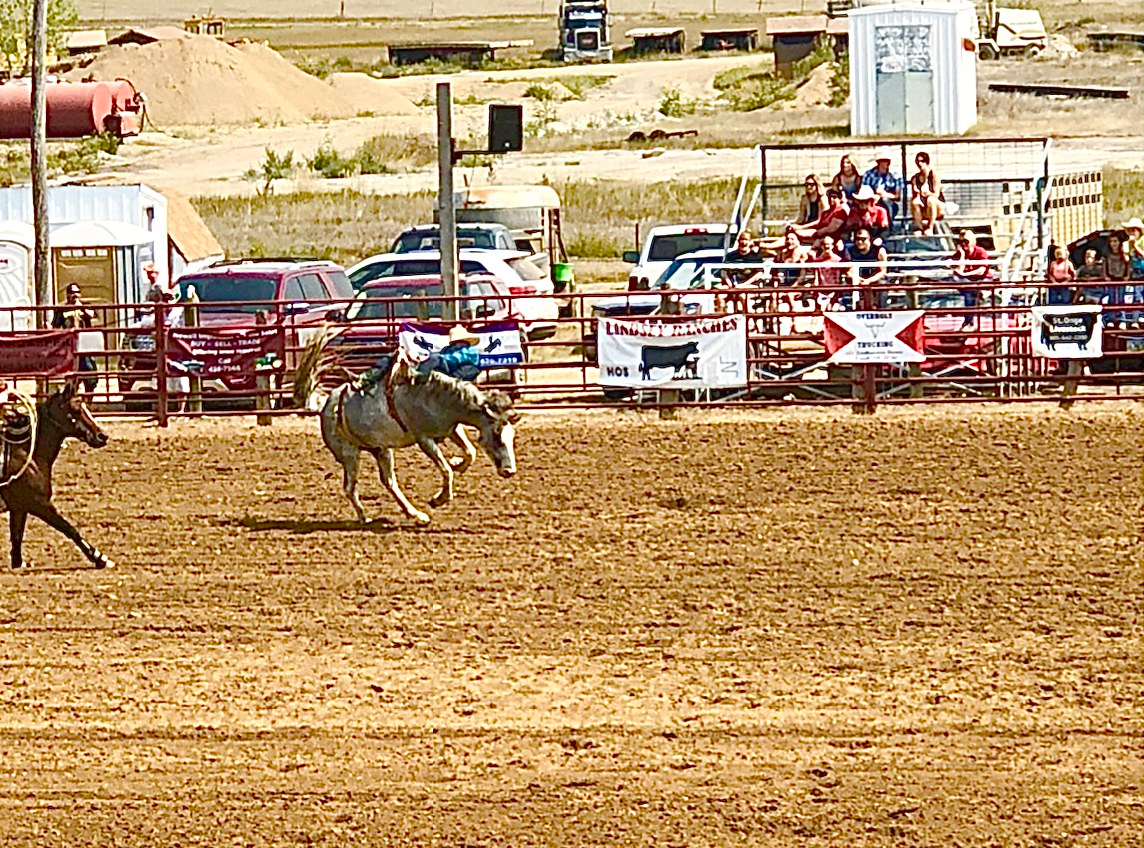 This Labor Day weekend, attendance was higher than last year however the participation in some events was lower. There were many events this year; the Labor Day parade, rodeo events, mud volleyball, and even events for the kids. Miss Rodeo of America attended Newell Labor Day this year and made it exciting.

By Payton Johnston
I had the opportunity to talk to the Newell cross country coach Mr. Sanderson. I asked him some questions. What do you expect......for the rest of the season? He replied, "I expect to see all of the athletes on the team grow as runners and to be ready to run their best races when we get to our big meets at the end of the season." When asked what his expectations were at the beginning of the season, he replied, "Early in the season I want to see my runners get stronger and more confident as they race. I would also like to see them practice different racing strategies early in the season so they can use the strategies that work for them at the end of the season." Mr. Sanderson commented on how he thought the season was going. He said, "So far, we have had two meets. Our first was in Douglas and the second was in Faith. In Douglas, we had a lot of runners who ran longer races than they have in the past. They all stepped up in a big way and ran some incredible races. It was great seeing our middle school girls and the freshman boys run so well at a tough first meet. Our second meet was in Faith last week and it was another day of great racing. The day started with Brilee winning the middle school girls race and followed by Bethany and Natalie each finishing in the top 6 of the Junior Varsity race. For the boys, Garrett Winkler won the Varsity race by 21 seconds and Clint Winkler in the second five-thousand-meter race of his career ran his best by 11 seconds."
Their next meet is in Belle Fouche, Mr. Sanderson commented on his expectations. Stating, "It is a very hilly course that will feature some of the best runners in South Dakota, so we expect to be challenged in every race. I would love to see some aggressive racing from all our runners and take advantage of the challenges the meet will bring to us." The Belle Fourche meet is on September 9th at 2:30 in the afternoon

By Kaylee Gatzke
Another year, another Newell football season. The boys are off to a rough start losing to Herried Selby, 76-16, Gettysburg, 58-8, and Lemmon-Mcintosh, 54-0. However, the Irritators are looking to get redemption on Dupree this Friday, September 7. This season the irrigators are coached by Mr. Bonnett and assistant coached by Mr.VanderVorst. I was able to ask Coach VanderVorst what his expectations were at the beginning of the season. He said, "We want to increase the team record this year after going 0-8 last season. We want more guys than last year after having only 12." I also asked the starting quarterback, Chase Vanderboom, what the best part of being the starting quarterback is. He said, "It's frustrating at times because I know how well we can do. I also have to know what's going on on the field at all times to make sure we can get down the field and score; but, for the most part, it's really fun just to try and control the team. To be a great team."
The season is nearing an end with only four games left; Dupree, Timberlake, Faith, and Harding County-Bison. GO GATORS!!

By Jamin Davidson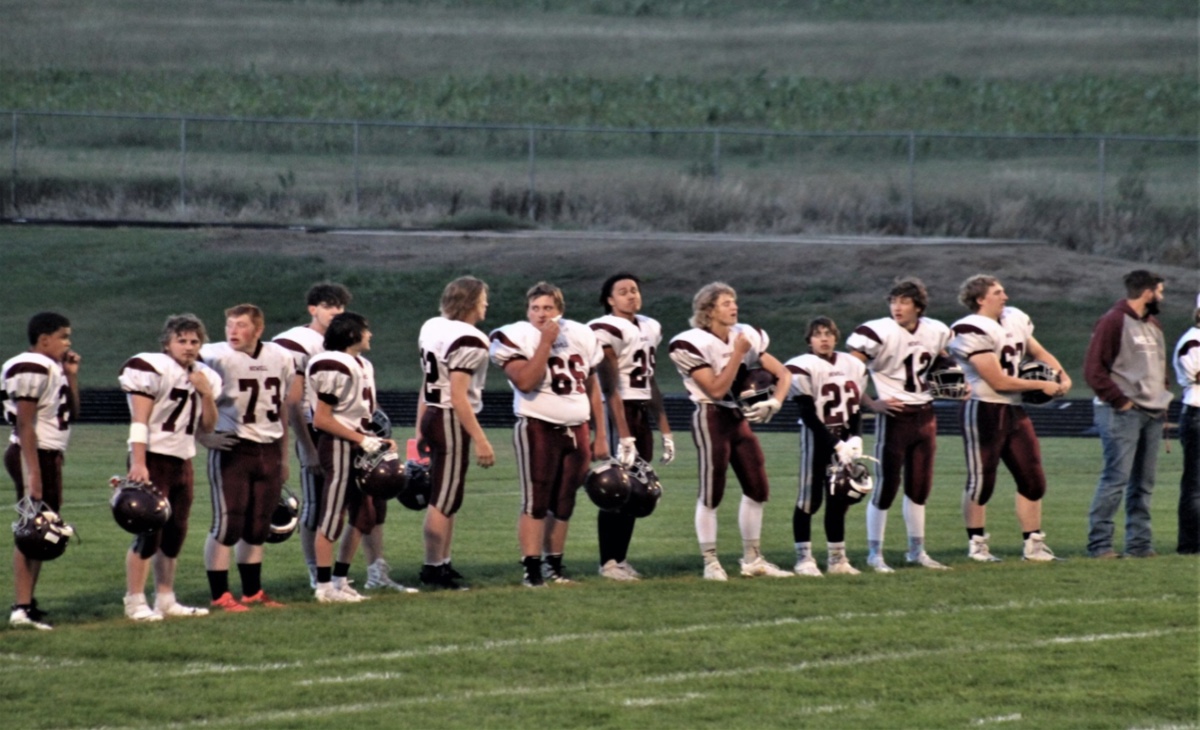 Thursday, August 2nd, the Newell Irrigators won our first home game against the Oelrich Tigers. When we asked Taylor Gaer, Newell Irrigators second team captain, her thoughts on the game, she said, "We like to play down to other people's level; it's not a good thing. We can't bring our energy down to match other teams. We also need to cheer more. The more we cheer, the better we do."

By Kaira Stomprud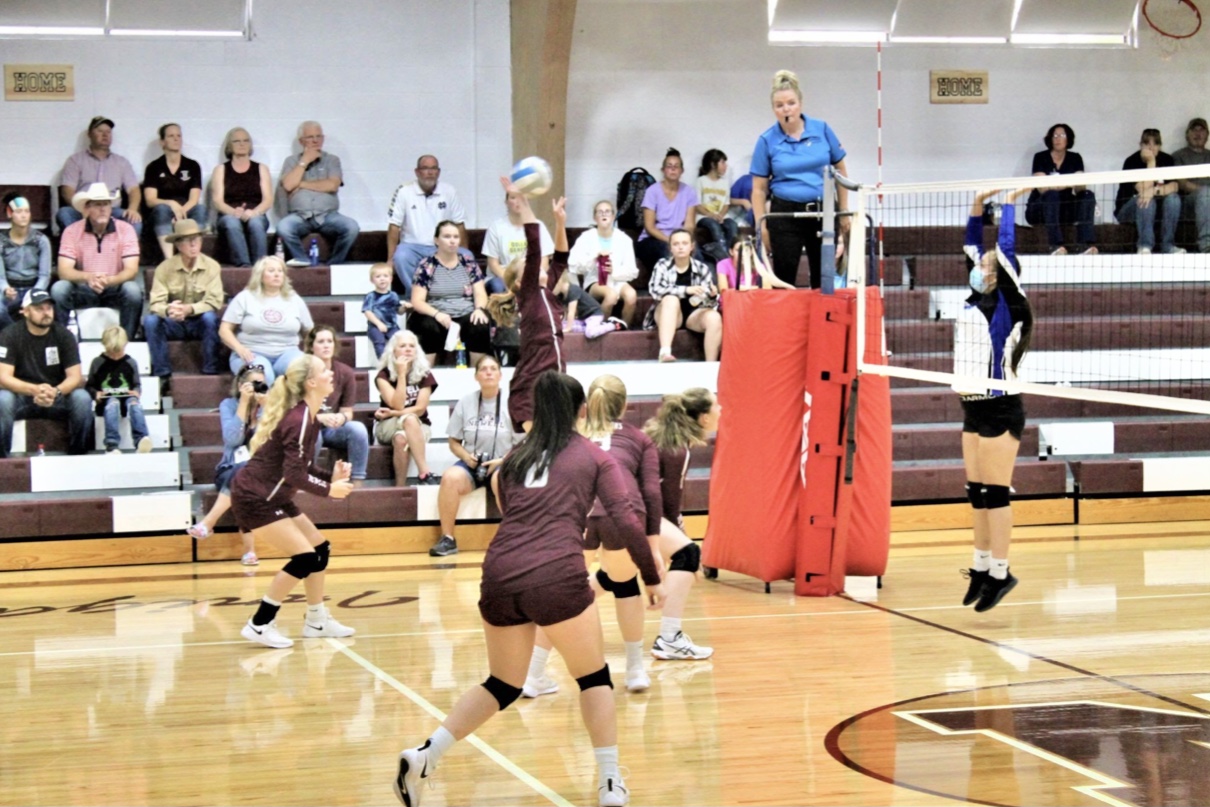 Photo taken by Ms. Hencey
Volleyball vs. Lead-Deadwood
The Newell Irrigators started off our volleyball season with a victory! On August 24th, 2021, the Newell Irrigators played against the Lead-Deadwood Gold Diggers in Lead-Deadwood. A great combination of teamwork, communication, and trust, lead the Irrigators to defeat the Diggers.

By Kaira Stomprud
The Custer Tournament took place on Saturday, August 28, 2021. The Newell Irrigators lost their first game against Hill City. They then won against Lead-Deadwood and Red Cloud and had an exciting victory against Hot Springs, solidifying their spot in the championship round. During the championship round, the Irrigators faced Hill City once again. The Irrigators lost, taking second place in the Custer Tournament. Head Coach McDonald says, "We had our ups and downs. In order to get second place against A schools, you have to play tough."

By Kaira Stomprud
The Start of a New School Year
As we jump into a new school year, we're witnessing some change within our school. As you know, staff additions and replacements are a big change and along with that, new classes have been established. Our new art teacher, Mrs. Cheyenne Burt, brought photography and digital imaging to life here in Newell. Also in high school, Ms. Hencey, filling Mrs. English's position as Language Arts teacher. We also welcome Mr. Paul McLaughlin, Mr. Mac, to head up the fifth-grade classroom. Mrs. Parker has returned to teaching the third-grade class, As Mrs. Reichert has now retired as of last year. And finally, we are glad to welcome our new kindergarten and pre-k teachers, Ms. Jones, and Ms. Sandgren. Thank you all for joining us here in Newell!
Now let's take a look at the effects of the end of summer and the start of school. Think about what YOU are feeling, four weeks into the school year. In a survey handed out to the students and teachers, the answers varied on being back in school. One great reason students were excited to be back was, they were able to see their friends, and another was to have time away from home.
What about you? Think of two things you like about school so far, and then two things you could do to make it better. Improve what you can, and let's make it better together.
5th grade seems to think very alike in that Mr. McLaughlin is nice. In the 4th grade, Science is a popular subject. Nearly half of their survey responses were that science was their favorite, followed by math as a close 2nd. Surveys were also given to a few teachers, and one responded with, "I enjoy teaching fun and interesting classes."

A parent also decided to fill out the questionnaire and answered, "I enjoy it when all the kids are at school." Sometimes kids can be quite a handful and it's nice to have some peace and quiet.
So as you see, we all have different
feelings about this year, and our own reasons for the way we feel and the direction our thoughts go. Just remember, it's ok to think differently than everybody else, and to be your own person. It makes things more fun, and more enjoyable. So stay positive, we can't see the future, but and there's always something better there

By Josephine Raisanen