Newell Middle School students earn honors in the South Dakota Lions Peace Poster contest. Jessica Raisanen earned first place and Myia Mailloux was runner-up. This year the theme of the contest was "We are all Connected.
Jessica Raisanen's First place poster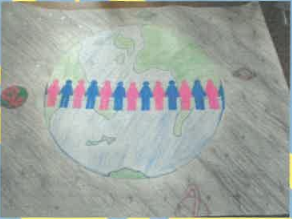 Miya Mailloux's Runner-Up poster
Congratulations to both students on a job well done and to the Newell, Nisland, and South Dakota Lions Clubs for hosting the contest.