Fourteen students from Newell High School were inducted as new members of the National Honor Society in a ceremony held at the Multi-Purpose Room on Tuesday, April 6, 2021, at 6:30 pm. Members were selected by the chapter's faculty council for meeting high standards of scholarship, service, leadership, and character. Sophomore students inducted were: Colton Burtzlaff, Kelsi Clements, Taylor Gaer, Stacy Mahaffy, Catherine McTaggart, Andrew Packard, Kaira Stomprud, and Aliceson Stranberg. Juniors who were inducted were: Parker Lewis, Wyatt McGraw, and Jerome Schoch. Due to COVID restrictions, induction ceremonies were put on hold last spring. Juniors who were informally inducted last fall and formally inducted Tuesday evening were: Sydnee Kjellsen, Caleb McGregor, and Bailee Yule. "We are very proud to recognize these outstanding members of our student body. National Honor Society members are chosen for and then expected to continue their exemplary contributions to the school and community," said Mrs. Jessica McGregor, chapter adviser.
Graduating Seniors were awarded their honorary Gold Stoles which will be worn at their graduation ceremony. Senior NHS members include:
Bradly Baker, Lexa Burtzlaff, Shaley Dirk, Ryan Hohenberger, McKaLee Mahaffy, Neuly Mahaffy, David Morell, Braidy Nelson, Kayden Steele, Elijah Stomprud, Sarah Wallace, and Kassidy Weeldreyer.
The Newell High School chapter has been active with service projects for the school and community which include hosting two local Blood Drives each year. The National Honor Society ranks as one of the oldest and most prestigious national organizations for high school students. There are chapters in more than 16,000 high schools and, since 1921, millions of students have been selected for membership. Millions of dollars in scholarships have been awarded to senior members since 1945 by the sponsoring organization, the National Association of Secondary School Principals.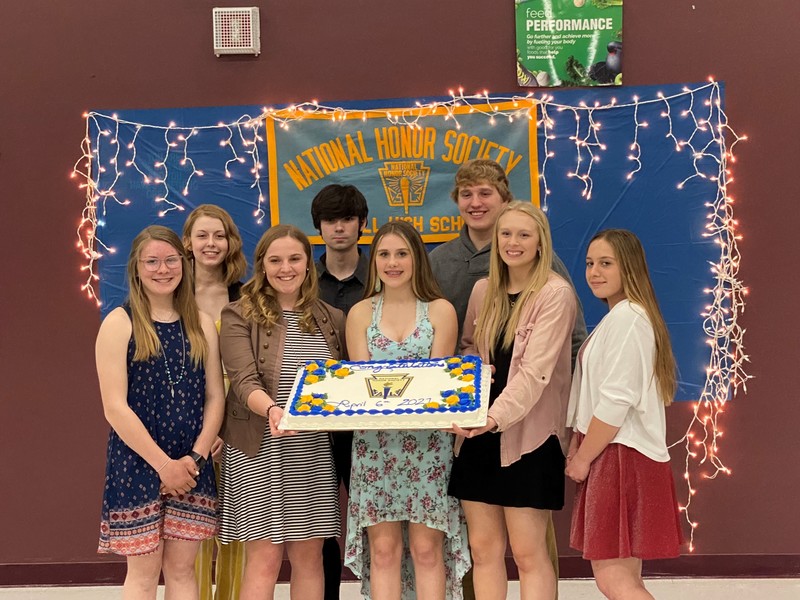 2020-2021 Sophomore Inductees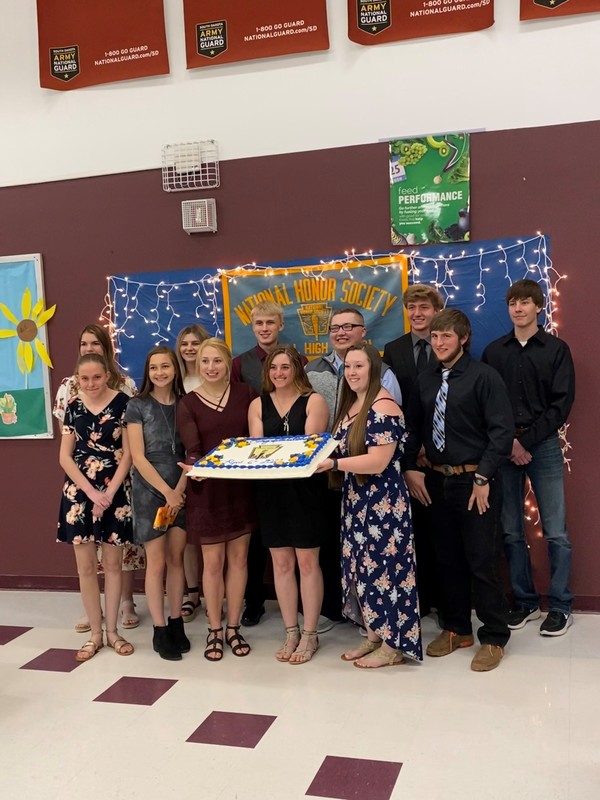 2020-2021 Senior NHS Members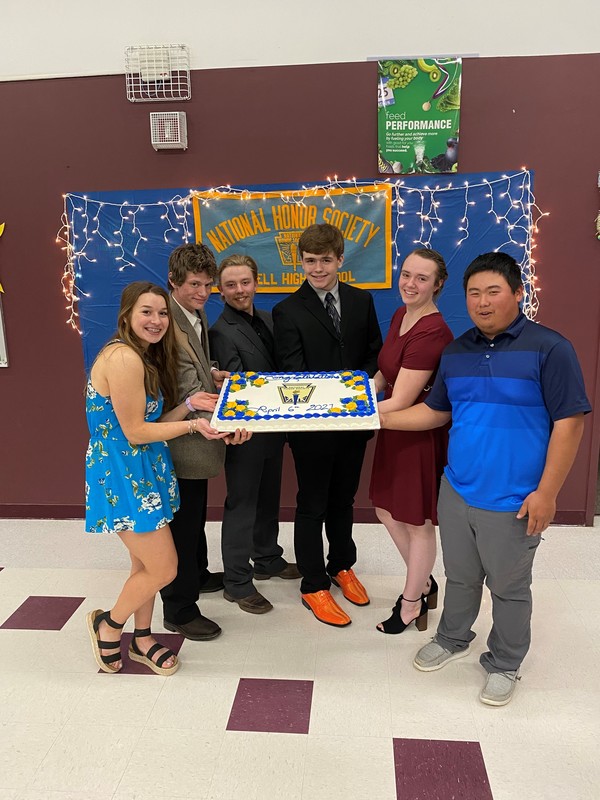 2020-2021 Junior Inductees