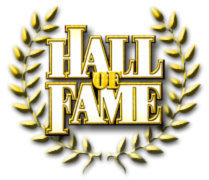 Newell School Athletic Hall of Fame
Steve Schoenfish
Wednesday, February 27, 2019
The Newell School has start an Athletic Hall of Fame for deserving members who have participated for Newell High School Athletics . We believe that there are many past athletes who have excelled and deserve to be recognized for their achievements. We are asking people of the community to please read the bylaws and fill out a nomination form of a deserving member of Newell High School. We have extended the nomination deadline, so please help us recognize a deserving member.
Please use this link to read the Newell Athletic Hall of Fame By Laws
Please us the link to fill out a Nomination form for the Newell Athletic Hall of Fame.